Ukraine, Dnipro
(View map)
Technical characteristics
Brand

Ecobit

Country of manufacture

Ukraine

Weight

25 kg

Number of components

One-component

Color

Black

Purpose

Anticorrosive

Consistency

Solid

Type

Hot application

Type of mastic

Bitumen-rubber
Description
Mastic bituminous MBR - G - 55, GOST 15836 - 79, briquette 30 kg (kraft paper , polyethylene ) other structures in order to protect them from soil corrosion, protection of metal structures
Rubber - bituminous mastics of hot application MBR - G - 55 are a multicomponent mass, consisting of high - quality petroleum bitumens and fillers of fine rubber crumb and plasticizer. Mastics are prepared by continuous mixing of the components in a special reactor at a temperature of 200 - 230 ° C for 2 - 6 hours.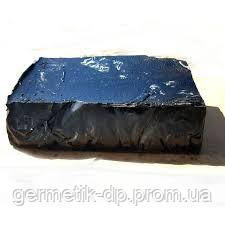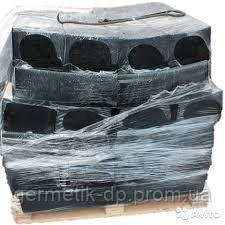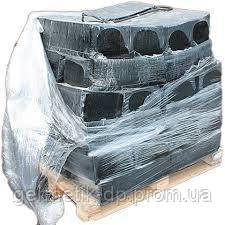 Application:
Мастика МБР - Г - 55 применяется для устройства мастичных и рулонных кровель, гидроизоляции бетонных и кирпичных сооружений, защиты стальных трубопроводов и других сооружений (в том числе подземных с целью защиты их от почвенной коррозии). Применяется в качестве антикоррозионной защиты металлических (защита днищ транспорта), деревянных и других конструкций.
Изоляция металлических, бетонных, железобетонных, кирпичных конструкций от почвенной коррозии, от атмосферных осадков, от грунтовых вод, от слабо - и среднеагрессивных жидких сред, среднеагрессивных твердых сред;
Защита от почвенной коррозии нефтепроводов в конструкциях покрытия №13 по ГОСТ 51164 «Трубопроводы стальные магистральные. Общие требования и защита от коррозии» диаметром 820 мм и при капитальном ремонте нефтепроводов диаметром до 1220 мм;
укладка под трамвайный рельс.
Преимущества:
- высокий уровень адгезии;
- высокая теплостойкость;
- стойкость в агрессивных средах;
- высокая ударная прочность;
- устойчивость к катодной поляризации;
- устойчивость к переходному сопротивлению;
- низкое водопоглощение;
- соответствует требованиям ГОСТ 15836 «Мастика битумно - резиновая изоляционная. Технические условия».
Ограничения:
Не допускается применение в контакте:
- с органическими растворителями и маслами;
- с высококонцентрированными кислотами и щелочами.
Типичные объекты применения:
- трубопроводы;
- резервуары для хранения горючего на АЗС;
- дороги;
- трамвайные пути;
- мосты;
- портовые сооружения.
Способ применения:
Подготовка основания
Очистить поверхность, на которую будет наноситься материал, от загрязнений (пыли, грязи, цементной пленки, нефтепродуктов, масла, жиров и пр. ).
Clean metal surfaces from pockets of rust.
Remove weakened areas of concrete surfaces to undamaged concrete.
Remove all types of water from the surface (frost, frost, free water) by heating.
Treat the surface with a primer prepared from mastic.
Average consumption
The average consumption of mastic with a layer thickness of 2 mm is:
- 2 - 2.2 kg/m2.
Heating equipment
To heat the mastic, use automatic boilers with indirect heating and temperature control.
Boilers must be equipped with a device to ensure uniform mixing of the material.
In cases where it is not possible to use special equipment for heating materials, it is necessary to seek advice from the specialists of Germetik - Universal LLC.
warm up
Clear the material from cardboard and plastic packaging.
Divide the cleaned material into several parts.
Load the material divided into several parts into the boiler.
Heat up the material to a working temperature of 160 - 180 0 С.
The time from reaching the operating temperature of the material to the end of its pouring should not exceed 3 hours.
It is strictly forbidden:
heating materials to a boil;
direct heating of boilers and tanks;
heating in boilers with open loading hatches;
exceeding the heating temperature of materials;
extinguishing fires with water.
In case of material fire, use the following extinguishing media:
- carbon dioxide fire extinguisher;
- asbestos cloth;
- nightmare;
- special powders.
Insulation work
After the primer layer has dried, apply the mastic heated to the operating temperature to the surface with a brush, spatula or a special tool with a layer of at least 2 mm thick.
In order to strengthen the mastic coating, the applied layer in the hot state is subjected to reinforcement in accordance with the requirements of the project.
Laying under the tram rail
After the primer layer has dried, apply the mastic heated to the operating temperature using a joint filler or manually using watering cans.
In the absence of special pourers, non - serial devices manufactured by various enterprises can be used.
The depth of pouring is determined according to the requirements of the project.
Before use, the mastic should be heated to 150 - 180°C. and mix thoroughly. Mastic is applied hot on a dry, cleaned surface. Work on applying mastic is carried out with a brush, spatula, etc.
Specifications:
| | | | |
| --- | --- | --- | --- |
| No. | Indicator | MBR - G - 55 | Note |
| one | Softening temperature according to KiSh, °C, not less than | 55 | |
| 2 | Needle penetration depth at 25°C, 0.1 mm, not less | 40 | |
| 3 | Extensibility at 25°C, cm, not less | 4 | |
| 4 | Water saturation for 24 hours, % , no more | 0.2 | |
| | | | |
| | | | |
Package:
The mastic is supplied in metal drums with a large sealed lid of 30 - 50 kilograms, which allows you to heat the mastic directly in the drum at the facility, as well as in four - layer paper bags with an anti - adhesive coating,
Contact the seller
Mastic bitumen-rubber MBR-G-55 GOST 15836-79